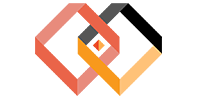 Amazon Magento 2 Extension
Best Value Magento Seller Software for Amazon - m2e alternative
The Magento 2 Amazon Extension connects to Amazon API. With amazon magento 2 extension, you organize your products, stocks and prices, upload automatically Amazon customer orders into Magento 2 : no need to inform Amazon anymore, it's a m2e alternative.The perfect multi channel ecommerce software for amazon sellers to control costs and increase profits.
UPC / EAN matching
Automatically match products using the EAN/UPC code.
Stock & Prices Update
Sync Your stocks and Prices from Magento 2 to Amazon.
Automatic Amazon Order Imports in Magento 2
All information from Amazon is downloaded in Magento 2.
Exclusive Services
No third Party Service - No Monthly Fee - Highly Customisable
Open Source Code
Frequent Updates
Support & Installation
15 days money back
Need help ?
Chat directly with our team in live