Overview
The Prestashop ERP ERP module allows you to easily manage your purchases: manage your supplier relationship, manage and follow your procurement , anticipate the life of your stock ...
Compatibility : PrestaShop 1.7.*
Erp Prestashop - Purchasing Management allows you to:

• Anticipate stock outs li>
• Know precisely the stock levels li>
• Manage stocks and purchase prices of products li>
• Manage supplier relationships li>
• Generate and track supplier orders li>
• Receive supplies li>
Erp Prestashop - Procurement management
Learn more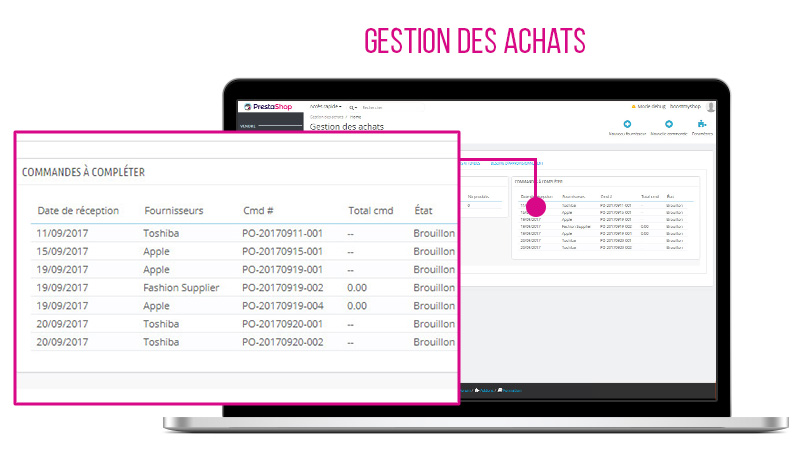 Functions
The Prestashop ERP module - Purchasing Management has the following characteristics:
Manage your supplier relationships

Define your supplier database in the Prestashop ERP interface: Create contact sheets supplier and indicate contact details, delivery time, currency, taxes and discounts ...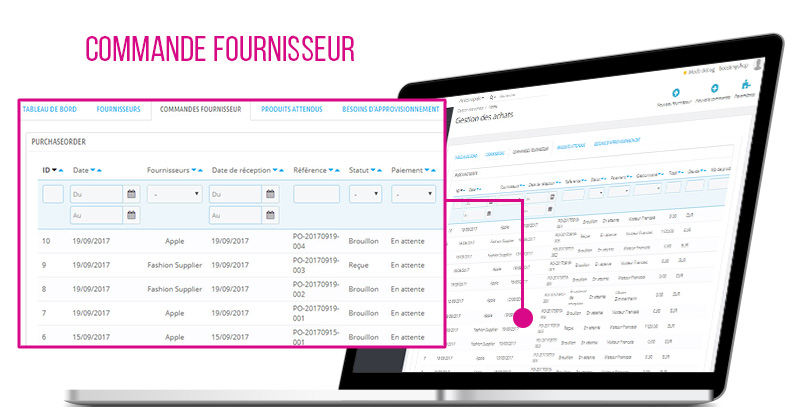 Increase productivity with advanced optimization of inventory management
The Erp module for Prestashop is based on your sales history, low inventory levels and pending orders to recommend the best supply for your stock.
Anticipate your supply needs and fulfill your supplier orders in a simplified way
In the blink of an eye, detect products sold out of stock or if the stock of available products is below the warning threshold.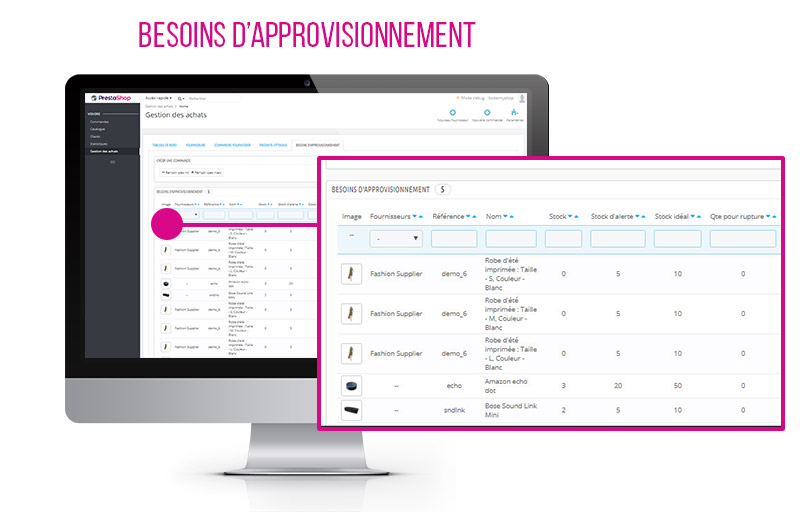 The Prestashop ERP addon can be configured to maximize your stock: the low stock function will allow you to process just-in-time sales.
Alerts will be sent to you with a summary to give you time to act on your inventory levels.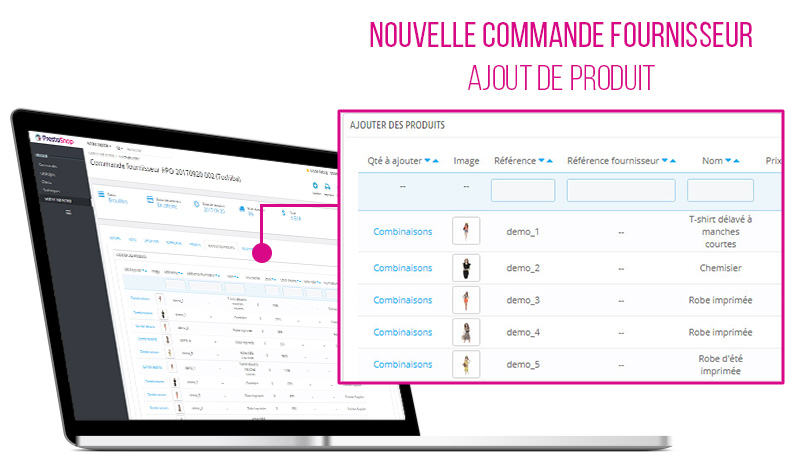 Manage and receive orders

With Prestashop ERP, create and track your supplier orders. Generate your supplier orders by adding the quantities of products to buy, the supplier, the purchase price ...
At each order receipt, a total or partial delivery can be generated on the ERP Prestashop module. Products are received either manually or with a bar code reader. Once the products are received, they integrate directly the stock and become available for sale.
Reviews
---
---