Presentation
Procurement Management is a provider and supply extension for Magento 2 - BoostMyShop's first-ever rewrite of our popular Embedded ERP Magento 2 . This Magento-specific ERP was first released in 2008 and has since given more than 2,000 merchants across the globe an efficient automation of their purchases, stock and order preparation.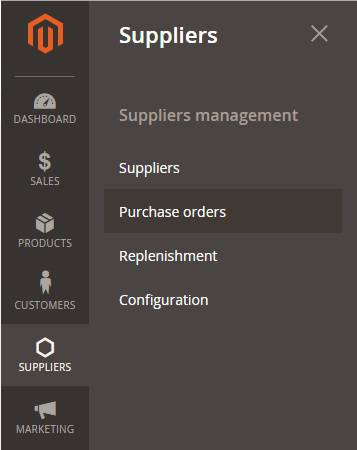 The Magento 2 Vertical Menu makes it possible to:
Centralize provider creation, management, and modification
Match a product catalogue to a provider, as well as match a single product to several providers
Know each provider's price for a specific product
Create, send (as a PDF) and track supply orders being processed
Manage supply needs for pending customer orders (Backorders), out-of-stock products, and stock that has fallen below the alert level
Opt for a central purchase management solution that is fully integrated with Magento 2 and say goodbye to Excel and other inconvenient external tools.
Procurement Management
Procurement management allows you to integrate your entire provider list with Magento 2. Create and edit your provider files with all necessary contact information to streamline communication directly from Magento 2.

Procurement Management is attentive to the needs of the supplier or buyer by using Magento 2 to take into account order minimums, shipping methods and supply delays. Imported orders are possible thanks to the multi-currency manager and integration of import duties and VAT.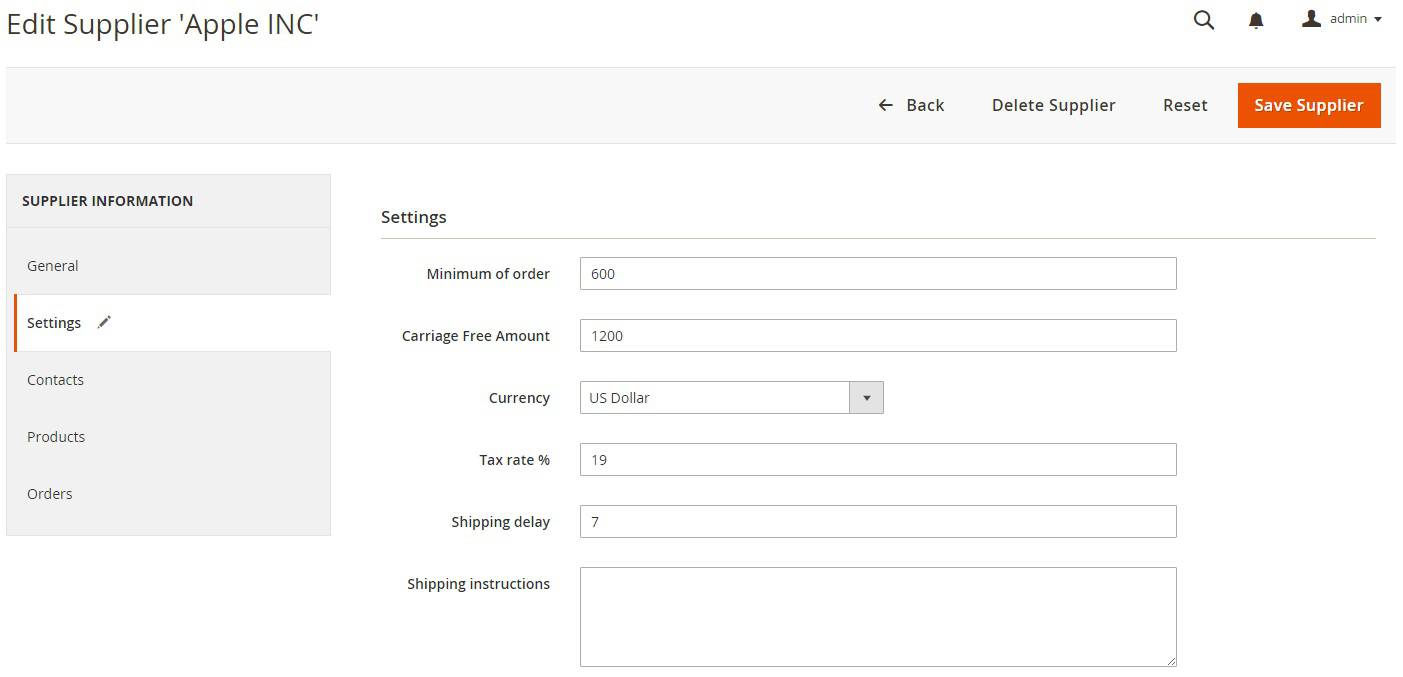 The consolidated provider view allows you to consult an order status or order history.
Provider Catalog
The Supply function is essential for e-merchants. It is fundamental that your providers have the products that you sell online in stock. For this reason, our Magento 2 extension allows you to match your products with a single or several providers simultaneously.
The Product/ Multiple Provider function makes it possible to instantly compare product prices and availability across several different providers.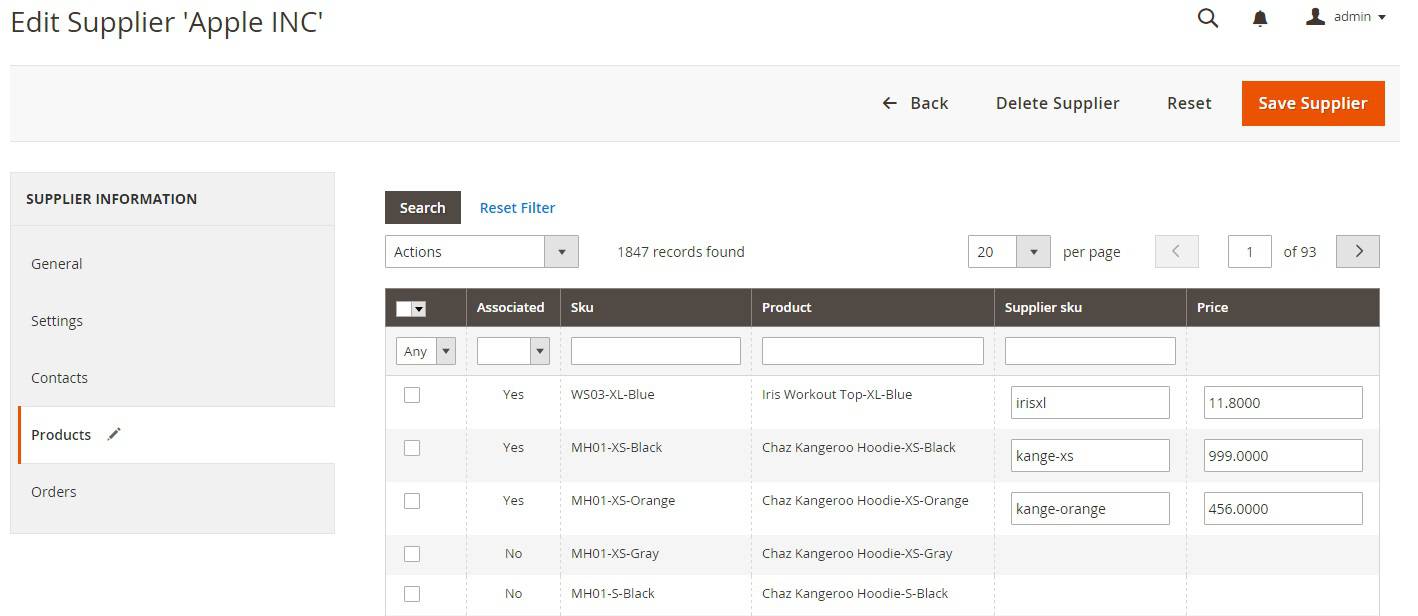 The extension supports multiple provider references (SKU) for a single product in order to simplify communication with your providers. Supply orders are then produced with the correct SKU for each provider to avoid confusion.
Resupply
Effective stock management has an undeniable impact on the success of your business. An out-of-stock product cannot be sold, and surplus stock can lead to significant profit loss. Procurement Management optimizes stock levels with the advanced stock alerts function that signal when your stock has reached a critical minimum, or when an order has been made for an out-of-stock product.

The product supply page gives you a complete view of all relevant information for any given product: available stock, customer orders for out-of-stock products and alerts about stock minimums. Best of all, provider prices are listed automatically so that you can compare prices for your next supply order.
Supply Orders
The supply order management tool integrates every step of the resupply process: Quotes, supply order creation, supply order confirmation, provider billing.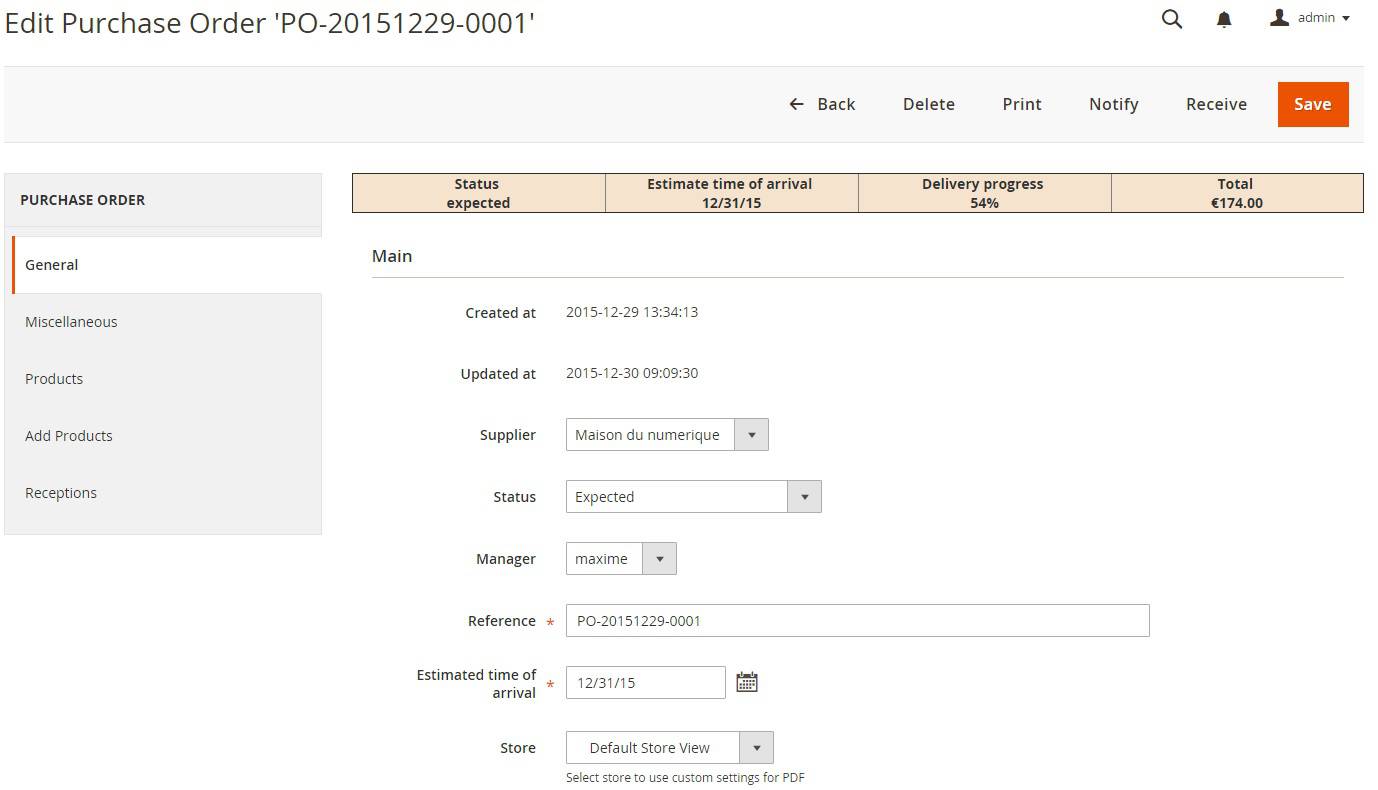 In just one click, you can create a new supply order from the resupply center and assign a Magento 2 website (online store), supplier and the desired date of reception at your warehouse.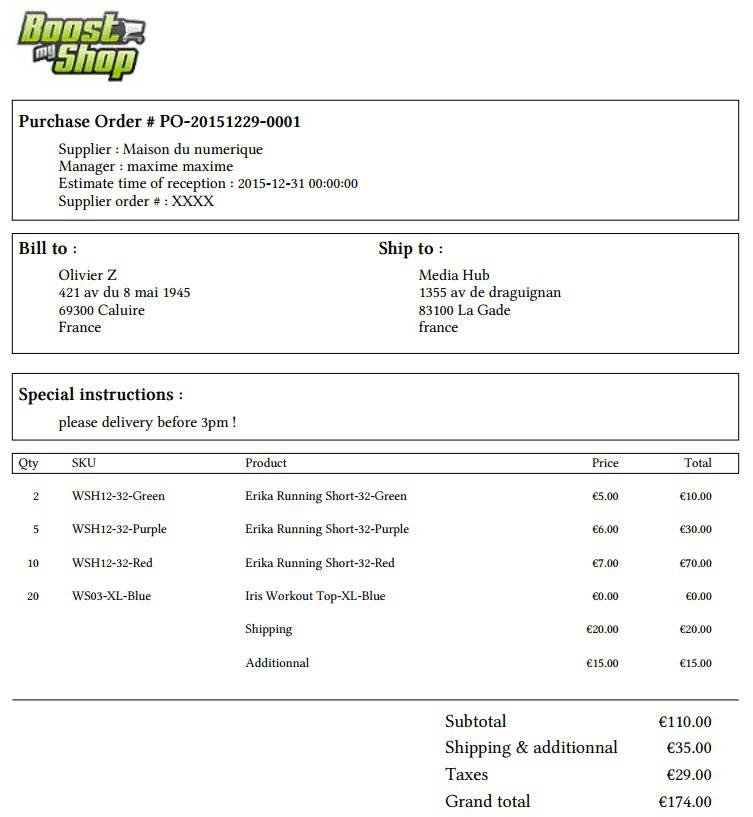 The order status bar lets you track orders using the predefined status updates: Submitted, awaiting provider confirmation, awaiting reception, order closed.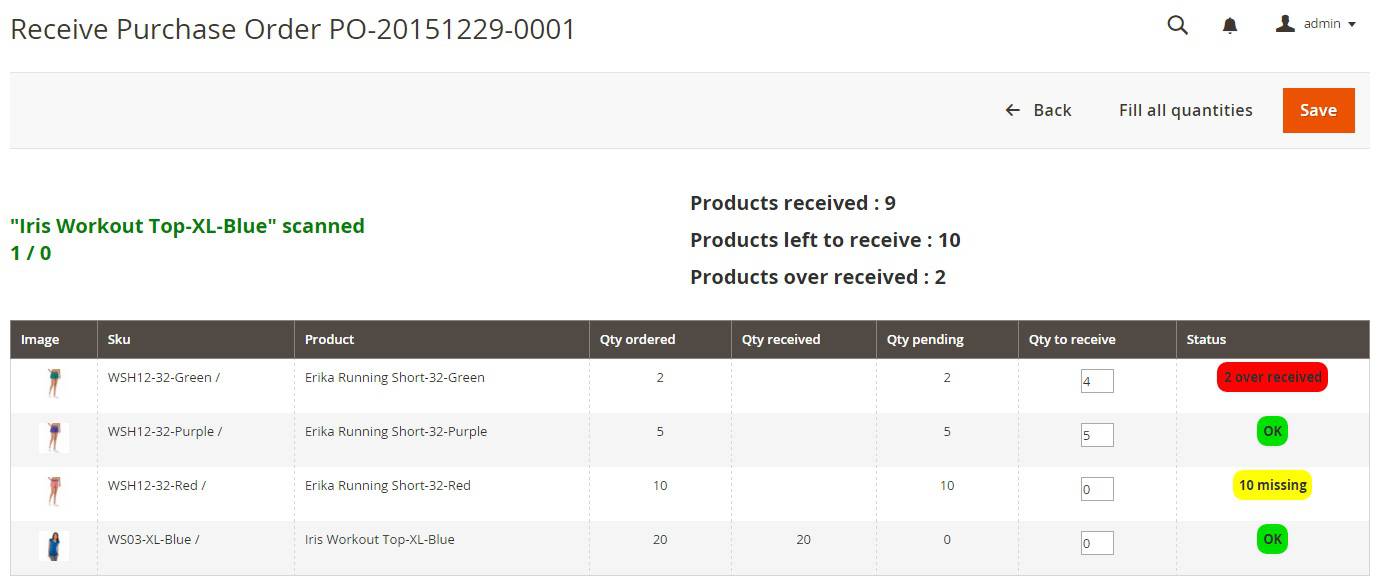 You can also send a copy of the order in PDF form to your provider via email in one click directly from Magento 2.
Save valuable time by using barcode scanners to receive your supply orders. Delivery errors, incorrect quantities and incorrect product references are thus identified immediately.
The order completion function allows you to insert or modify important accounting information: currency, changes in purchase price, shipping costs and taxes.
Reviews
Qualité du code ... good job
Utilisateur d'embedded ERP de longue date nous préparons un nouveau projet sous Magento 2. BoostMyShop nous a proposé cette première mouture d'embedded ERP qui concerne les achats uniquement. Sans surprise pour notre informaticien, c'est du BoostMyshop, qualité du code et fonctionnalités en phases avec nos besoins … good job !
---
---