Get a different kind of Repricer for Amazon
Is every repricer created equal? Does each one use the same Amazon API and Technology?
To put it simply, the answer is no. Our Amazon Repricing Software is based on an exclusive technology that make competitor price information more complete and relevant than ever.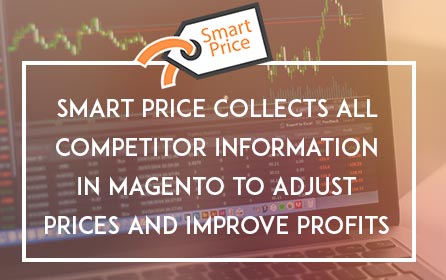 Our Amazon Pricing software tells you how to calculate margins so you export the right price on Amazon Seller Central.
Want to get the Buy Box? Reprice It ! With the Intelligent Buybox analysis tool, you can ensure your margin, maximize profits and specify exactly how low your prices will go
Get the complete Smart Price quote including Amazon MarketPlace Fees, Tax and Shipping
Smart Price allows you to manage your pricing strategy manually, or let the Repricing software take over in automatic mode, saving you time while your business is efficiently automated.
Of course we're biased, but we are truly confident when we say that our Repricing Software is the Best Amazon Repricer available on the Market.
Want to see more? Complete the form below to receive a demo account and enjoy a no-commitment, 14-day Free Trial.
Curious about how the Amazon Repricer works? Chat with our Sale Team online or send us an email.
Amazon Repricer Smart Price will bring your Amazon Business to the next level
Amazon Repricer Smart Price is compatible with

Magentoand

Prestashop Shopping Cart