Magento 2 ERP
---
Stock management, supplier management and order preparation : take advantage of 1 year of support offered* for the most complete of ERPs on Magento 2 - 100% compatible with the latest Magento 2.2.6 version
*Available promo directly within the cart when selecting 12 months of support
Discover Magento 2 ERP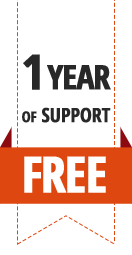 Discover Embedded ERP for Magento 2
---
As a pack or stand alone, choose the ideal package for your e-commerce
Embedded ERP - Order Preparation
Embedded ERP - Stock Management
Embedded ERP - Procurement Management
Addition of Exclusive Functions with the plug-ins for Embedded ERP
---
With a number of plug ins available, embedded ERP for Magento is a ultra-complete solution for the management of an e-commerce site
No longer will we lose time with poorly adapted solutions with occasional errors, embedded erp is conceived to be 100% dedicated to e-commerce.

Contact us
---

Speak to us directly on our Live Chat.

Centre d'Affaires Grand Var
1110 Chemin des Plantades, 83190 La Garde

+33 (0)9 72 28 64 51

contact[@]boostmyshop.com
---
Follow us !