Overview
Supplier Return for Embedded ERP Magento 2 is an authentic assistant for the management of supplier returns for professionals in eCommerce. An error in the reception of your merchandise, defective products or received an excess of quantity .... Do not waste anymore time manually handling supplier returns, Magento Supplier Return allows the seller to take control directly from within their Magento 2 Backend.
• Edit PDF Supplier Return documents
• Update stock of products returned to the distributor
• Monitoring of refunds from suppliers and assets
• History of supplier returns

Features
- Coupled with the Embedded ERP M2 extension, a specific warehouse can be defined for the return of products
- Supplier Return Form : Selection of products and quantities to be returned, invoice references and Supplier SKUs, barcodes and reason for return.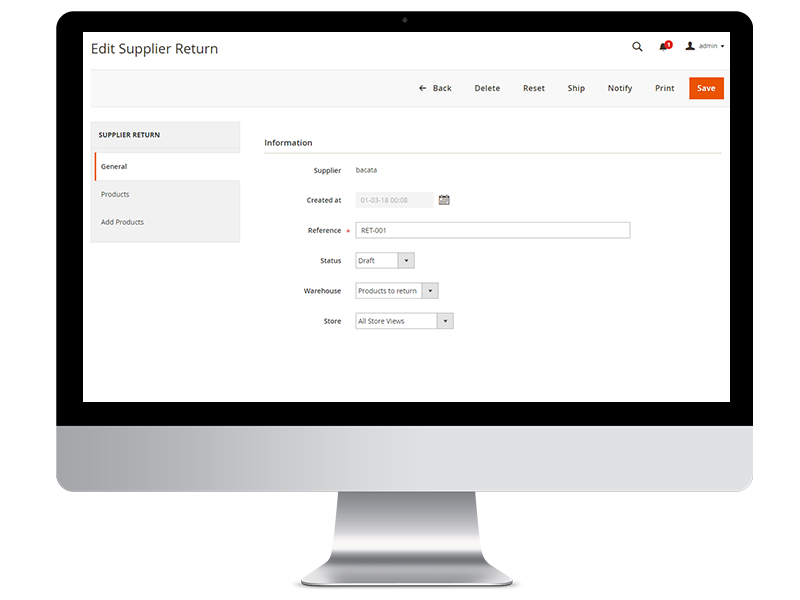 - Editable Fields : Articles to be returned, Supplier Invoice References, SKU Supplier, barcodes (EAN…), reason for return.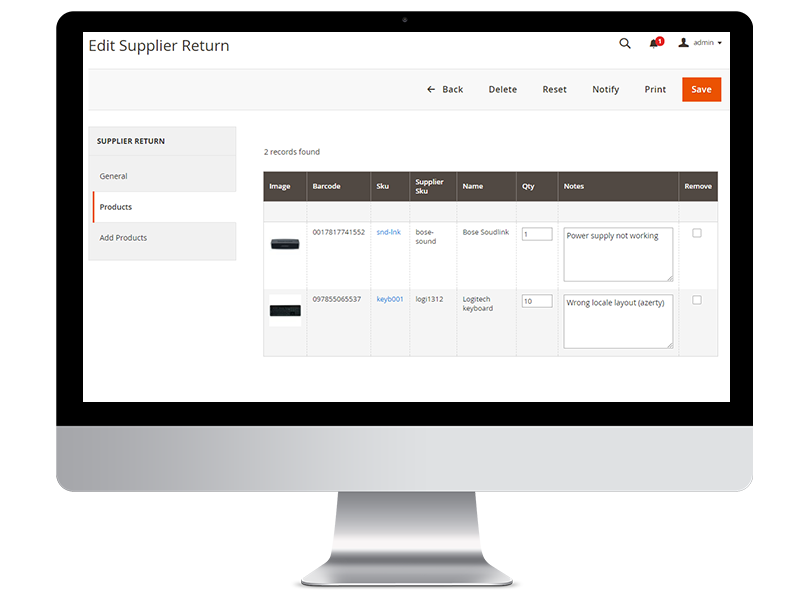 - Addition of products, quantities, notes for a supplier.
- Creation of the PDF document for supplier returns for order preparation, notification by email for the supplier.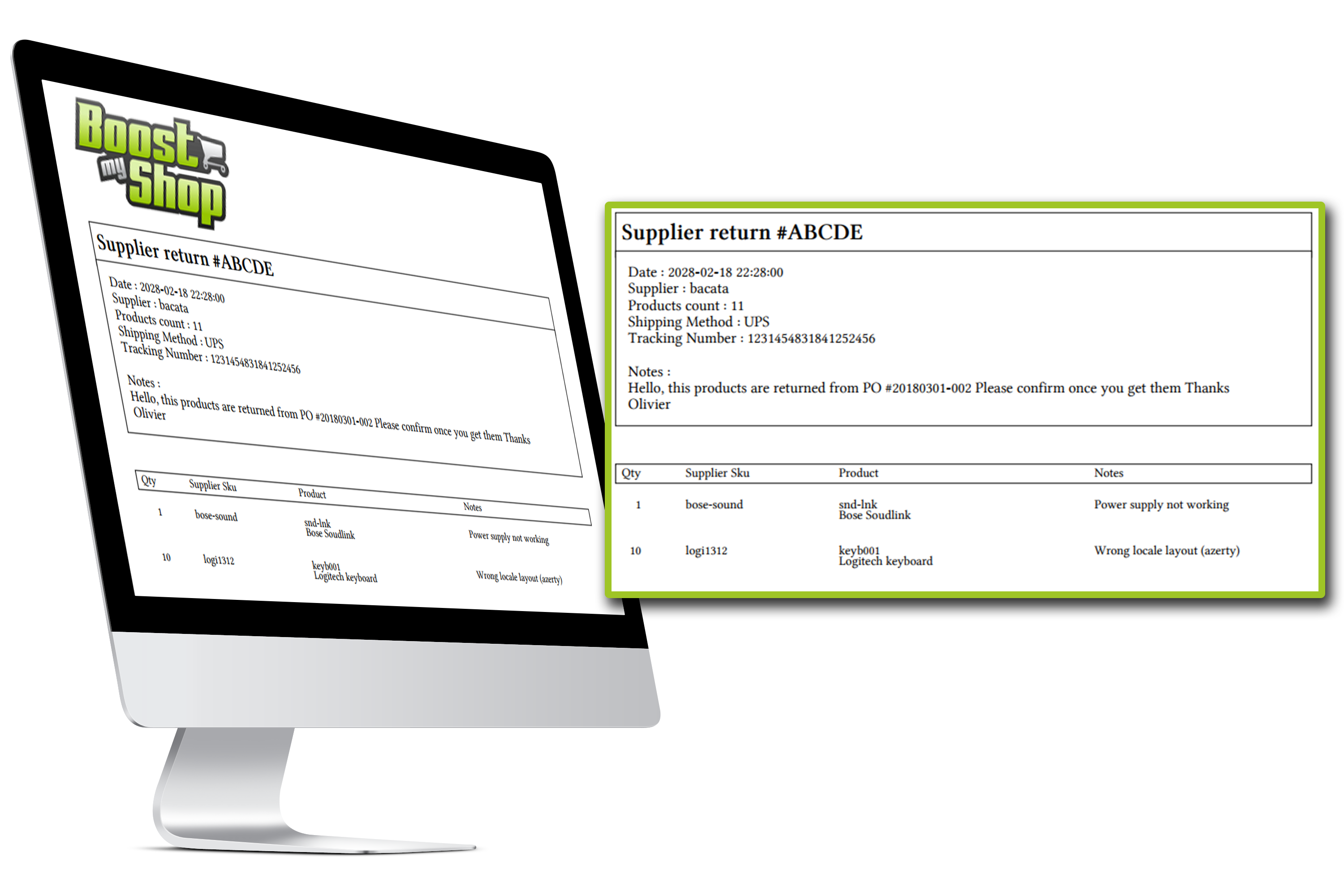 Management of supplier returns
Before the Shipment
Secure returns: once the shipment is actualised, the status the status shall be automatically changed to "sent" in order to avoid duplicates. Synchronise with Embedded ERP, the movement of stock shall automatically be created for each return requested.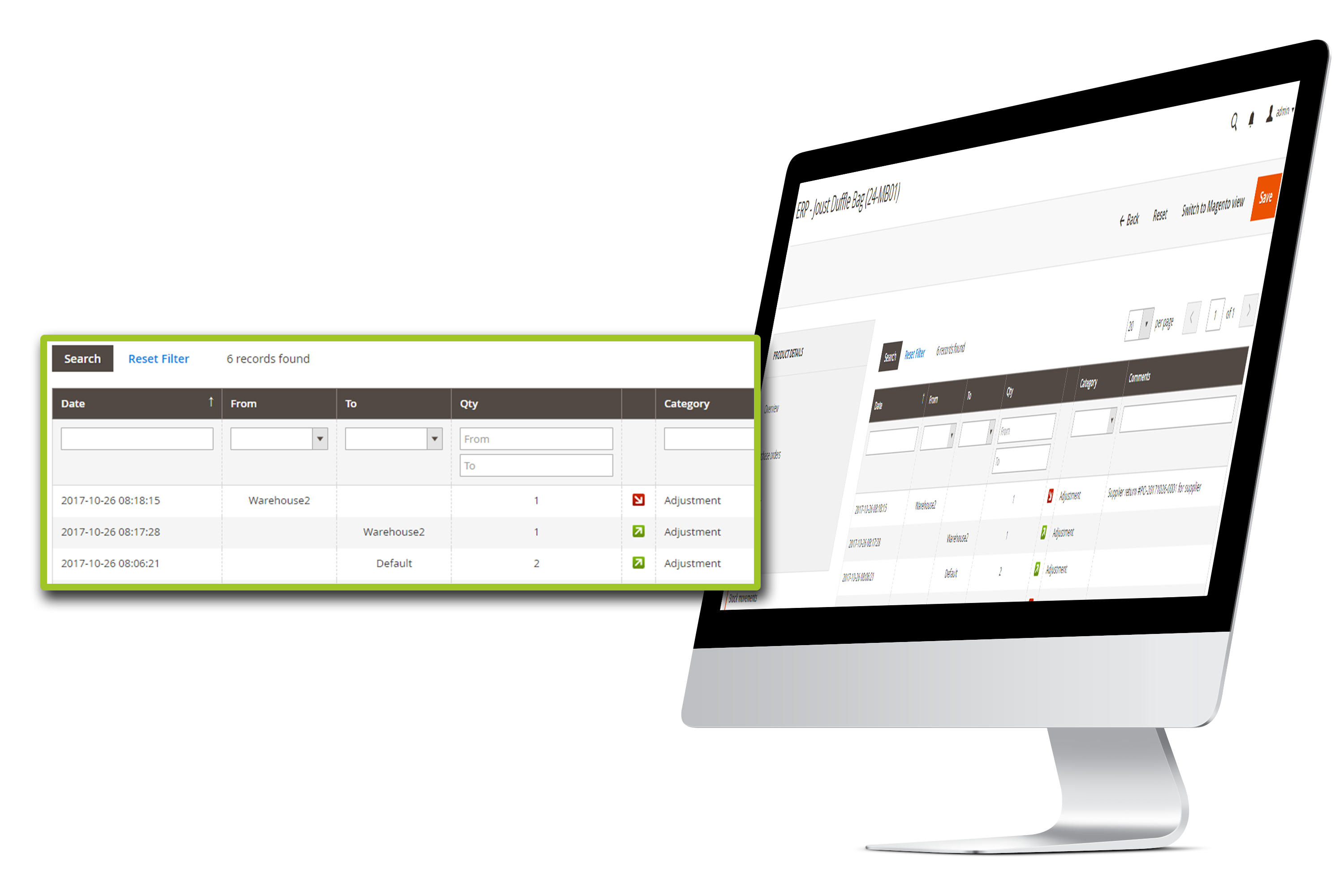 The stock shall be reduced for the warehouse in question in the section principal supplier information. Notify the supplier by email in one click regarding the return, with return attached to the email. On the shipment part are located essential information such as : Delivery date of the merchandise to be returned Shipment method Tracking number of carrier
After the shipment
- Update of the supplier return form with the shipment information and tracking number
- Validation of the shipment in the supplier's return view section: A stock movement is created to update the inventory live. Once the supplier has responded to the request, it is possible to actualise the payment method (Refund, Assets) in form in question.
- Monitor the returns to your suppliers: the products shipped, the delivery date to your supplier, the shipment method, the tracking number, the payment method, the information on the account used to handle the return data....
- Monitor products shipped from the extension Embedded ERP M2: from the time the shipment has been effected, all movements of stock titled "Return" are visible and the same for each article specified.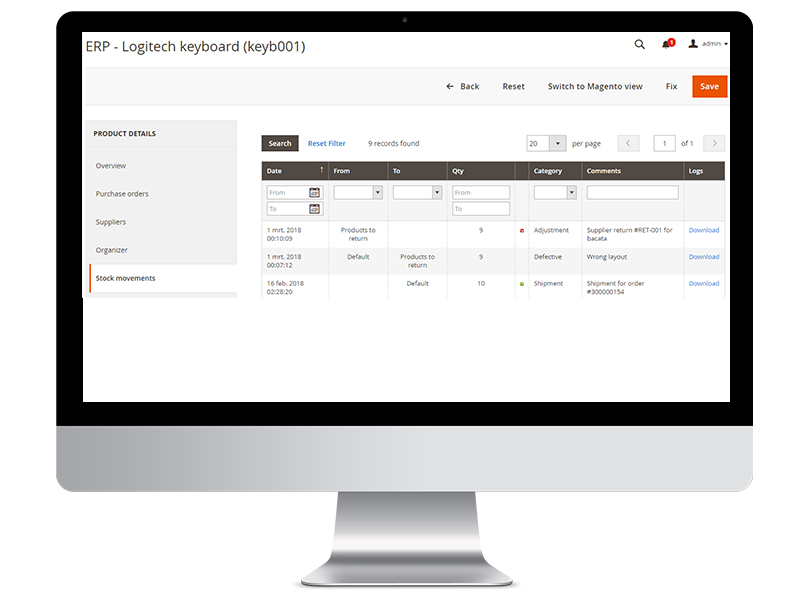 Reviews
---
---