Overview
To note : this module needs Amazon Magento Extension to function
Amazon FBA is the external logistics solution for Amazon for the pick / pack / ship processes. Magento Amazon FBA is complementary to Amazon Magento and allows you to take full advantage of the entirety of the Amazon FBA services.
It makes it possible to sell a product on your Magento website and to then send it via Amazon FBA, or even to sell a product on Amazon and to dispatch it yourself.
Efficiently manage your Amazon Seller account with Magento Amazon FBA !
Features
Manage multiple seller accounts
• FBA for Magento Amazon supports multiple FBA accounts, notably for the sale of products in several countries
• Each FBA account may have its own configuration concerning the import of orders, synchronisation of stock, and any Magento attribute
Synchronisation of stock
• Automatic synchronisation of stock from the FBA warehouses to Magento
• Synchronisation of stock levels no matter the attribute in Magento (configurable)
• With Embedded ERP, there is the option for multiple warehouses to create and synchronise FBA in different warehouses.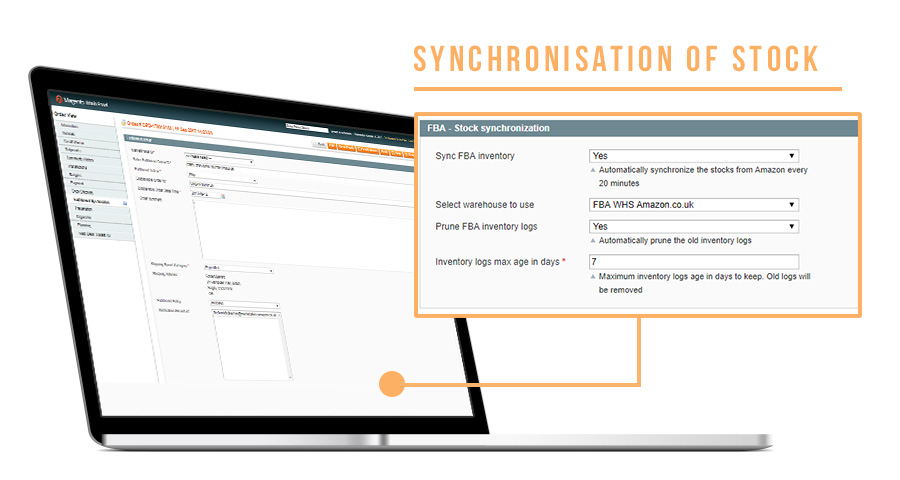 Download FBA orders in Magento (inbound shipments)
• Automatic download of Amazon FBA orders via Magento
• Orders are imported, invoiced and shipped in the Magento store of your choice
• Control the behaviour of stock, in order to not decrease inventory or deduct stock from the FBA warehouse
Ship Magento orders via Amazon (Outbound Shipments)
• Outbound shipment allows you to send a Magento order to Amazon for the Amazon fullfillment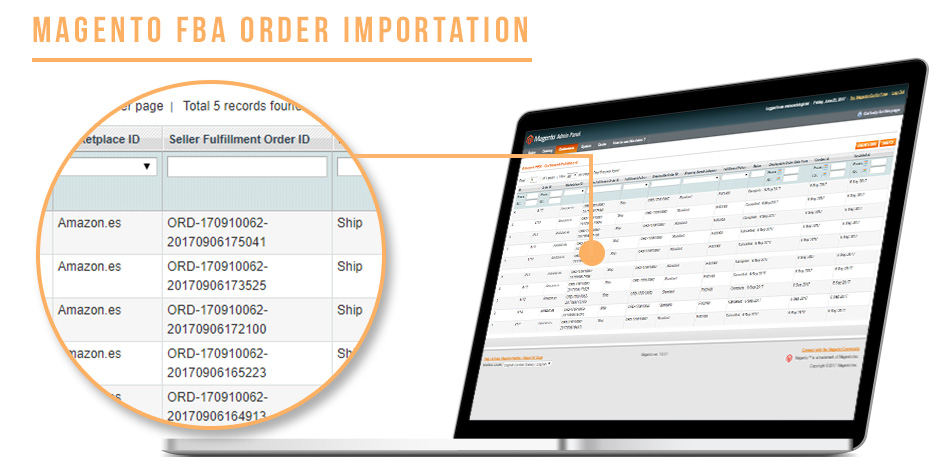 • It is possible to do this manually via the order view, by creating an outbound shipment for the order (can be done for complete or partial orders)
• Enjoy the functionalities for multiple warehouses with Embedded ERP and routing rules to automatically assign order items to FBA warehouses (in the event you do not have stock in your own warehouse) : orders are then automatically submitted to Amazon for the Amazon fulfillment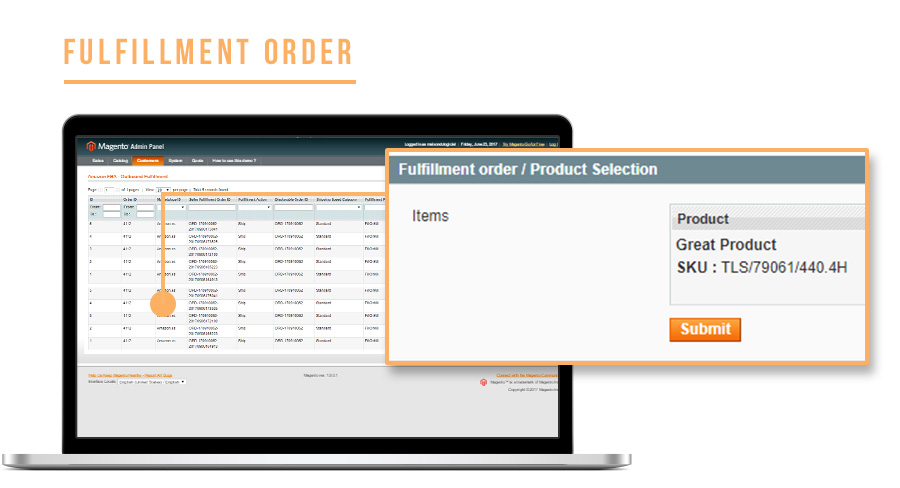 • Track the progress of outbound shipment : the FBA extension automatically updates the tracking number in Magento obtaining it from Amazon.
Reviews
---
---