Overview
Sku Alias is an Embedded ERP plugin designed to manage one single inventory for several products in Magento.
Using Sku Alias, you can add aliases from the Master product sku : then, aliases (child) will get the same stock level as the master product.
Note : this is a Embedded ERP plugin, which means that it doesnt NOT work without Embedded ERP
How does it work ?
The first step is to configure aliases for the master product, this can be done in the master product view, using the Sku Aliases tab. When you select a product as alias, its inventory information will automatically inherit from the master product every time the master product inventory changes.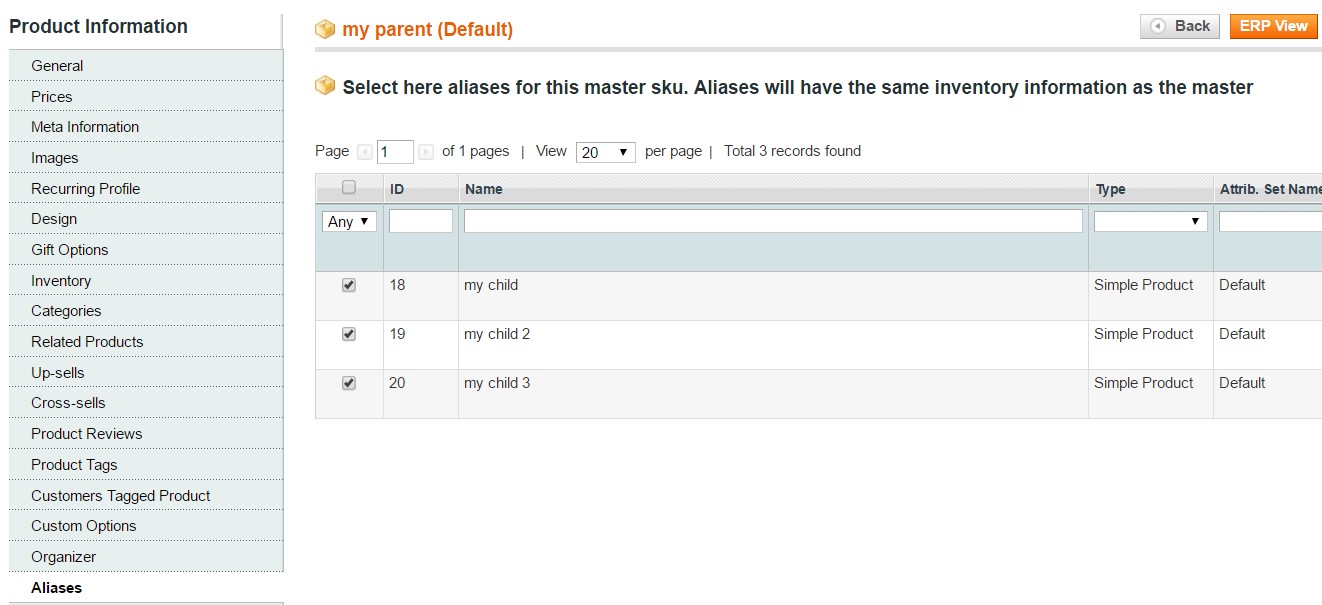 If a product is configured as alias, going into the Sku Alias tab will display a message informing that this product is an alias for another sku.

When a customer orders an alias, the product within the order is automatically replaced by the master sku : the product ID and the product sku in the order are then the master product information, only the product name keeps the original alias purchased.

So when the order is placed or shipped, this is the master product inventory that is decreased and all child too.
Reviews
---
---