Overview
External Logistic allows you to automatically ensure synchronisation between Magento / ERP and your third party logistic company. Every product, your stock, orders and purchasing information are synchronised using scheduled streams. Everything is done automatically, you just have to use Magento and ERP as you are used to doing and our External Logistic package will ensure synchronisation.
The extension manages the following streams :
Products
When a new product is created in Magento, it is automatically sent to the third party logistic company to synchronise their catalogue
Sales order
When a new order is placed, once it is invoiced (paid), our extension will send all order information to the 3rd party logistic company with an invoice and packing slip. The system will only send the order when it is completely fulfilled ensuring stock levels are enough to be able to process order.
Shipping confirmation
When a third party logistics company confirms shipping, we create shipment in Magento, a store tracking number and send a shipment email to customer.
Purchase orders
When you change purchase order status to "waiting for delivery", information is sent back to the logistics company so that they are aware of the products that are expected and also the estimated delivery date
Purchase orders deliveries
When logistic company confirms a PO delivery, we will automatically update the Purchase Order in ERP and also create stock movement to update stock levels.
Stock movements
If an unexpected stock movement is created ( for example: when a third party logistics company finds an error or there is a damaged product), stock movement is created in Magento to keep your stock up to date.
Inventory
Every week, we can schedule an inventory stream to ensure that stock levels in Magento match your stock levels in your warehouse.
Logistic Partners
External Logistic extension is already available for the following logistic companies and partners. Do not hesitate to contact them to get more details
If you wish to work with a partner which is not in the list below, contact us to get an offer for implementation.
L4 Logistic

Supply Web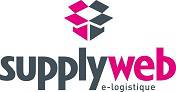 Package Content
Extension : during one year, you can download all the latest release. It includes Open Source Code without any encryption or obfuscation.
Support : during one year, you can use the Boostmyshop ticketing system for any question related to the extension installation and use. We commit to bring an answer under 24 hours, most of the time, we reply under 2 hours during open hours (9am to 6pm French time, from Monday to Friday).


Turn Key Pack = Standard Pack plus:
Installation : Boostmyshop experts can perform the module installation on your staging server, and then on your production server. Installation service includes technical installation, we check any conflict with other extensions to ensure a correct behaviour, we perform full tests to ensure that our extension works fine and last, we help you to configure it. Installation includes a 3 month warranty with direct work on your server.
Full Pack = Turn Key Pack plus:
Training : using skype and screensharing software, our extension expert gives you the main keys to understand how to use our extension the best way according to your business processes. Training last between 1 and 3 hours, depending of the extension.
Reviews
---
---