Magento inventory management
Inventory control system for your magento stock
Magento inventory management has never been so easy with these magento stock extensions: Get an advanced inventory tool such as our magento erp, also available for android and get a full inventory control thanks to a wms stock module, create magento barcode and UPS labels to easily track your inventory. Choose now the perfect warehouse manager for your company !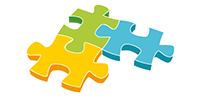 Embedded ERP Magento

An Erp for your magento inventory management : cover every part of warehouse logistics. Management of multiple warehouses, stock levels updates, alerts, ideal stock option, available and physical stock. It's not just a wms warehouse dedicated : you'll also manage procurement & order preparation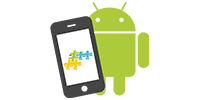 ERP for Android - ERPScan

Scan Barcodes with your tablet or smartphone to get data updates for Embedded Erp System. This Erp android application is able to scan barcodes using an usb barcode scanner, manage stock & shelf location, get a list of stock movements and inventory information per warehouse.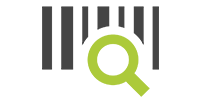 Barcode Inventory

This barcode inventory system can automatically adjust your stock level with product barcodes !
As an inventory tracker, you would like to update your stock levels for any stock movement :
when a product is given, a purchase order is delivered, for any stock transfer.

Magento Barcode Label

Create barcode and print labels for your products to easily track your magento stock !
Compatible with any printer, our Magento Barcode Label extension can generate an EAN barcode for each product created and save it as a Magento attribute. Get a complete Barcode Label system !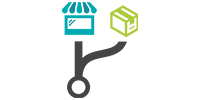 External Logistic

Your warehouse logistics linked to your Magento website, Erp & Logistic company. Synced to your logistic or third party company : new products created in Magento, order send only if there is enough stock, shipping confirmation to the customer, purchase orders & stock updates, inventory stream scheduled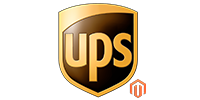 Magento UPS Label

UPS Label is a Magento UPS extension able to connect your Magento to UPS web services. Automatically print only one pdf document for both packing slip and UPS shipping Label.
Tracking number is directly registered into the Magento Shipment.
Magento extensions
Support & Installation
Open Source Code
15 days money back
Need help ?
Chat directly with our team in live