Externalise logistics with Magento
Overview
More and more website owners decide to subcontract their stock management and logistics to a third party. However, it requires you to synchronise Magento and the logistics company's system automatically in order to keep both systems up to date. With our Embedded ERP and External Logistic plugin, we offer an embedded function to ensure synchronisation between Magento and your third party, enabling you to focus more time on your business.
Synchronise products, stocks, orders
To ensure synchronisation between both systems, you need incoming and outgoing streams : a stream is a usually a csv file exchanged by ftp which contains updated data since the last communication between the two systems. Depending on the stream, scheduling may vary you may want to for example: send 'new orders' to logistics every couple of hours to be responsive, but for stock level verification or expected purchase orders you may be happy to accept just one update each day.
Every system usually requires the following streams:
From Magento to Logistic system

Product : send new products to logistic
Purchase order : send expected PO to logistic (inform logistic company about expected product, expected delivery date)
Sales order : send paid sales order for fulfillment.
Expected RMA : once your accept a RMA for a customer, inform the logistic company that your customer will return merchandise.

From Logistic system to Magento

Order shipment : once the logistic company ship your order, you receive a confirmation with tracking number to notify customer
Purchase order delivery : update stock levels and purchase order delivery progress
Exceptional stock movements : if a product is broken, lost or retrieved, update stock levels in Magento
RMA delivery : confirm receipt of returns
Stock levels check : An optional stream to ensure that stock levels in Magento match to stock levels in your logistic system
Our solution
To reach the perfect system, you need first a solution to manage stock from Magento and purchasing processes: this is the goal of Embedded ERP. With embedded ERP, you can benefit from advanced stock management and a full purchasing system.
Once you are ready to manage everything in Magento, you need a system to ensure automatic synchronisation between Magento / ERP and your logistic company. Our External Logistic extension is designed for this: this tool supports all the streams listed above and using scheduling ensures that data is synchronised with your logistic company- automatically enabling you to take care of your business, and External Logistic to take care of your data !
External logistic is a extremely powerful tool ensuring all your synchronisation needs are met and allows you to easily implement new companies. Some logistic companies are already supported in the market by companies such as L4 logistic, Optilog or supply web. If you need to add the support of a new company, please get in contact with us to obtain more information.
Related products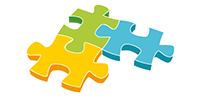 590,00 € HT
Embedded ERP is a set of Magento extension to manage from you back office all your stock, purchasing and logistic processes.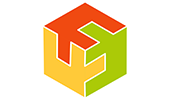 590,00 € HT
1900 € HT

Synchronise 3rd party logistics with Magento orders, products and Embedded ERP stock management, purchase orders, deliveries..