Partnership Program
Why become a BoostMyShop partner ?
Boostmyshop is a leading provider of e-commerce market extensions, and meets the needs of e-tailers looking for Magento solutions and turnkey services.
Boostmyshop Partnership Program offers products and services that enhance the quality features of e-commerce solutions, increases revenue partners, while providing value-added and high productivity projects.
We offer 3 levels to our partner program to meet a wide range of stakeholders, their needs, and potential revenue they can generate.
As a Boostmyshop Partner, you are present in the list of partners, you get discounts on all our catalog of Magento and Prestashop extensions.
We put forward regularly through our communication channels, our customers case studies,...
See our partners list.
Our Partner Program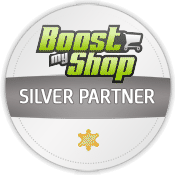 Become a silver partner
20% on products & no turnover commitment
Presence on the Partner List
Support included
Priority Web Support
Official Partner Logo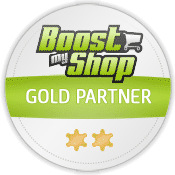 Become a gold partner
-30 % on sroducts and services
Turnover of € 2,500 / year
Presence on the Partner List
Support included
Priority Web Support
Official Partner Logo
Leads for custom development
Discount on Installation
Presence in our blog
Priority Phone Support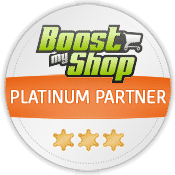 Become a platinum partner
-40 % on products and services
Turnover of € 5,000 / year
Presence on the Partner List
Support included
Priority Web Support
Official Partner Logo
Leads for custom development
Discount on Installation
Presence in our blog
Priority Phone Support
Dedicated account manager
Highlighted at BoostmyShop Events