Features
You can choose to adjust your prices in relation to your settings as to your profit margins and/or the offers of your competitors.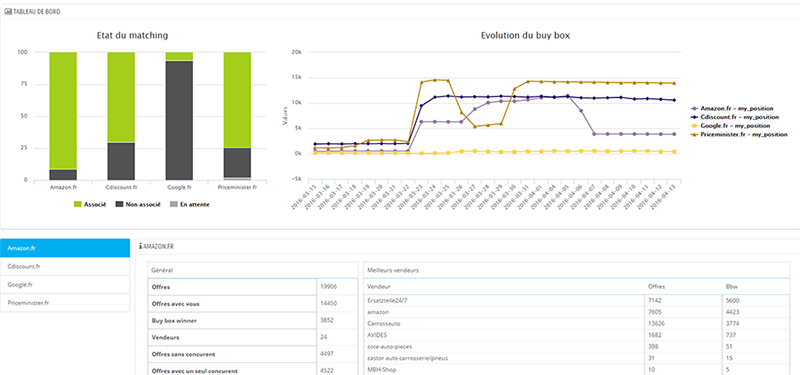 • Automatic adjustment works both to lower AND to raise either values or percentages.
-Smart Price takes into account the overall state of the market :
• If you are the only seller who has a certain product in stock, Smart Price is able to increase the price of your item.
• If one of your competitors offers a product for a higher price, Smart Price optimises your profit margins by placing your price only slightly beneath theirs.
• If a competitor offers a lower price, Smart Price adjusts intelligently your price in order to attract potential sales. Smart Price automatically prevents lowering of prices if the price offered by a competitor is too low and would lead to a loss.
• The 'aggressive' setting allows the price to be set systematically to the lowest.
• Allows you to identify new competitors: Smart Price monitors not only Market Place style selling platforms (Amazon, Cdiscount, Fnac, Price Minister) but also Google Shopping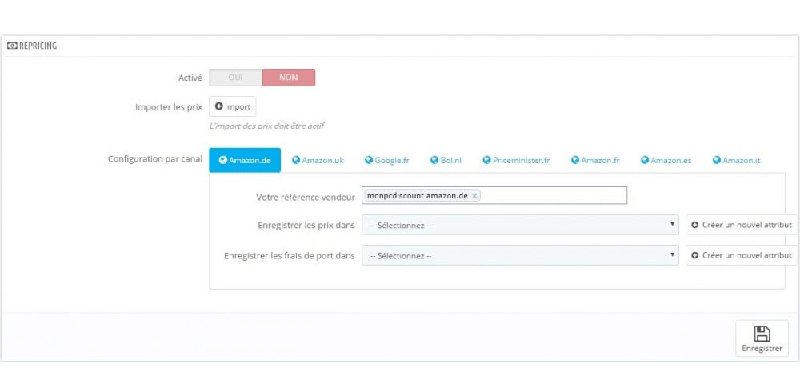 •Helps you find and match your products easily: Smart Price's matching algorithms identify quickly the products which correspond with yours across selling platforms. It then gathers essential information (such as the competitor's name, selling price, delivery costs, position and ratings)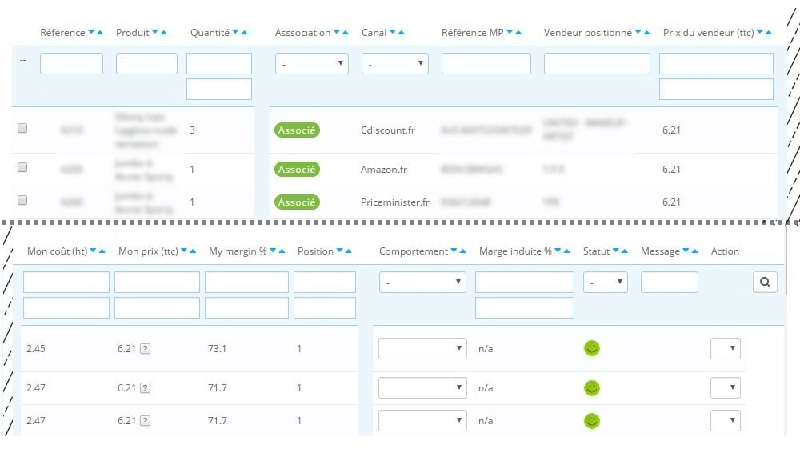 Pre-defined repricing strategies:
Prudent or moderated, in which a minimum profit desired per product is defined. Aggresive, in which the maximum number of sales is prioritised (ie – for stock liquidation)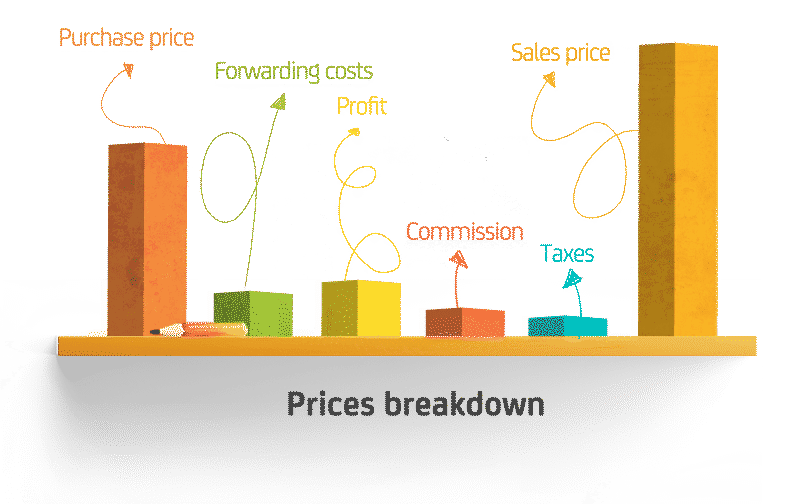 - Advanced/Personalised settings : Smart Price
- Minimum/maximum margins per product
- Minimum/maximum sale price per product
- Settings can be adjusted according to different variables: stock, product category, brand
Menu screen/Dashboard
Monitors the classification of your products on various selling platforms. Shows alterations in the pricing strategies for each product.

Customer's Benefits
Prices are always fair
• You are able to react to every evolution in the market by being the first person to be informed about changes in price and availability.
• You get the best price from your providers and therefore allow your clients to take advantage of this by offering them a lower price.
Installing Smart Price
- Smart Price contains a simple step by step installation assistant.
- You simply have to choose your settings and then get going !

Reviews
Equipe réactif et outil indispensable
Génial, tout ce fait tout seul quand c'est configuré. On vend plus et on marge mieux. En plus l'équipe est réactif. Super...
Pricing automatique et qualitative !
Le gain de temps est énorme, grâce à cet outil le pricing se fait de manière automatique et de manière qualitative. De plus l'équipe commerciale et technique est joignable ce qui est un gros avantage pour le déploiement de la solution Je recommande !
---
---