Overview
Supplier Return for Embedded Erp Magento is a real RTV (return to vendor) manager for merchant. It is directly synced with your Magento Erp. Because sometimes supplier delivers wrong products, products that you don't need anymore, too many items, deficient items... Don't waste too much time taking care of it. With our Magento Supplier Return addon Return to Vendor is easier than ever :
• Stock Updates for any return product to supplier
• Follow supplier refund and credit notes
• Print product return pdf document
• Archive supplier returns history

Features
- Using Embedded ERP multiple warehouses feature, create a dedicated warehouse to store products to return to supplier
- Easily Create a new supplier return form, add products to return, supplier invoices references, supplier sku, barcode, explain the reasons or the issues with the items.
Add as much products and quantities as wanted for the same Supplier
- Save and Print the Supplier Return PDF. Prepare the shipment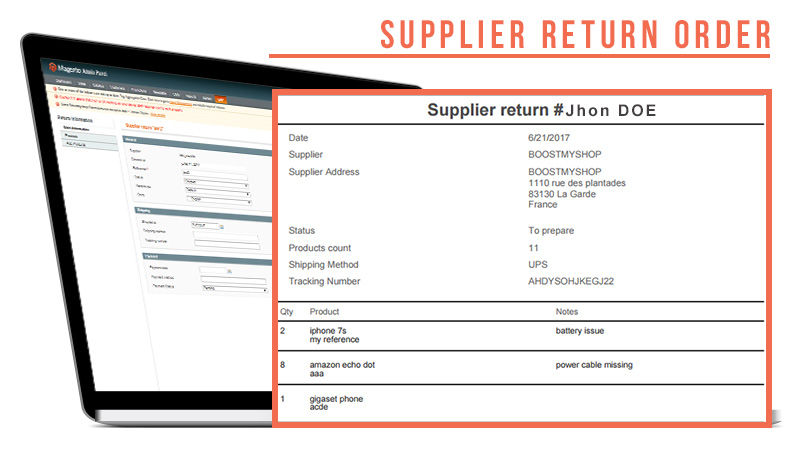 - Update Supplier Return Form with shipping information and tracking number
- Confirm the shipment in the supplier return view : A stock movements is created to update inventory accordingly
You can also Notify the supplier with an email containing PDF document
Once the supplier as proceeded the demand you can update payment status in the supplier return form
- Keep track of your vendor returns : products shipped, your supplier return's date of shipment, shipping method, tracking number, payment status and method, user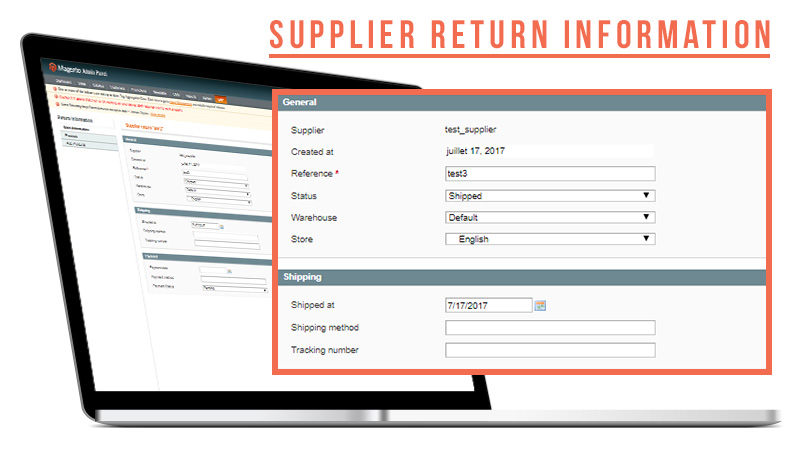 - Track shipped products in Embedded Erp : once shipment is realized, you can see every stock movements called "return" in your Erp stock for a specified item.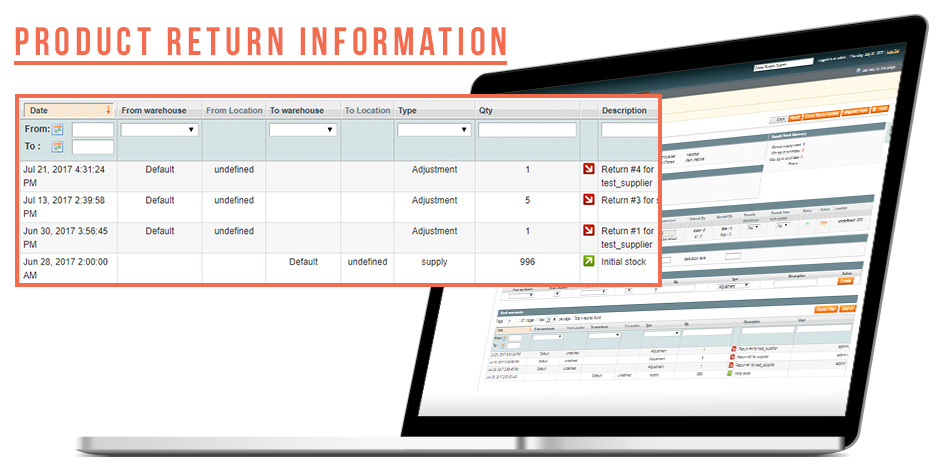 - Export your CSV returns
Reviews
---
---